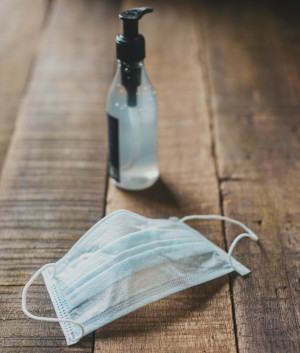 It is with great joy we can announce to you that after a time of closure for safety, we will be reopening our doors for worship on February 7th 2021 for 11:00 a.m. worship services. Our Staff and Deacon body have unanimously voted to open back up with the following precautions in place for added safety measures.
Although we have had designated spaces for distancing and masking throughout this pandemic, we will now be utilizing the ENTIRE facility at Antioch for worship with distancing and MASKING throughout. We have marked off every other pew in our beautiful Sanctuary as well as taken some tables out of the fellowship hall and chairs from the rest of the tables to enable better distancing. As before, we have personal protective equipment such as; sanitizer, masks and no touch stickers available at every major entrance and will disinfect the facilities after each service as we have been doing. Water fountains will remain closed so bring a bottle of water if you need that and we will be encouraging that people utilize all exits rather than bottleneck in one particular exit.
At this time there will not be nursery or choir but these priceless parts of who we are as a church will return as soon as safely possible. As we have always requested, if you feel sick at all or have a temperature please stay home and enjoy our online broadcast and let us know so that we might pray for you. Again, this decision was arrived at unanimously by your Staff and all Deacons and though we realize no decision we make will cover all thought processes, these are best practices being utilized all over the country in worship and we feel this, along with, personal responsibility will enable us to begin worship again more safely. We love each and every one of you so very dearly and pray that we get to see you safely again soon.
-Pastor Dave, Staff and Deacons
Questions? Please contact Pastor Dave for additional information.