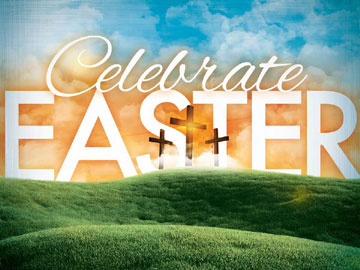 Come celebrate Easter this weekend with us here at Antioch! We start off Saturday with the Kid's Easter Celebration at 10:30am. Enjoy a special Easter devotion, a hot dog luncheon and tons of candy! The event is free to the community.
Easter Sunday's schedule starts at 6:30am with our SONrise Service at the pond. We will meet rain or shine! Church wide breakfast starts at 9:00am followed by joint Sunday School and our adult choir Easter cantata, "One Day."
Mark your calendars and join us as we celebrate Easter!
Saturday

10:30am – Kid's Easter Celebration
Sunday

6:30am – SONrise Service at the Pond

9:00am – Church wise Breakfast

10:00am – Joint Sunday School

11:00am – Adult Choir Cantata – "One Day"